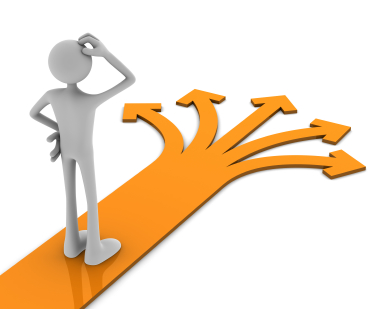 Too often there is a discussion about which is the 'best' online marketing tactic or channel (e.g. Facebook vs. Twitter or social vs. email) as if we can only choose one.  As marketers, we need to focus on having conversations with our consumers how they want and where they want.  For some, that is still email and for others it might be Twitter, Facebook, or something entirely different.  The more places we can be providing relevant content and useful information, the more successful we will be.
We recently conducted a number of online surveys for one of our clients in order to get a better sense of the audience overlap among their Twitter followers, Facebook fans, and email newsletter subscribers. What we found was interesting:
40% of Twitter followers didn't subscribe to the email newsletter and 60% weren't Facebook fans
50% of Facebook fans didn't subscribe to the email newsletter and only 5% were Twitter followers
While there is some overlap, our client is getting a much greater reach by embracing all three channels than if they were only using any single one.
So instead of focusing on the 'or' (e.g. is Twitter or Facebook better), think about the 'and' – how we can best use all of channels and tactics like Facebook AND Twitter AND email AND video AND ….